Dr. Edward Hoglund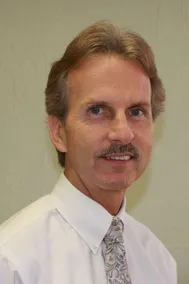 Dr. Edward Hoglund is a 1984 graduate of Palmer College in Davenport, Iowa. He has been in full time practice serving Merritt Island and Brevard County for 38 years and is a member of the American Chiropractic Association, Florida Chiropractic Association and OOIDA, (Owner – Operator Independent Drivers Association).

Dr. Hoglund has extensive postgraduate studies including 364 hours in Chiropractic Orthopedics, and Impairment Rating and the Law based on the Guides to the Evaluation of Permanent Impairment. He is also a certified expert witness. Dr. Hoglund is a Certified Medical Examiner under the National Registry of Certified Medical Examiners to perform DOT CDL physicals. We also provide school sports physicals. He is well experienced in evaluating and treating patients with sports injuries, automobile accident injuries, personal injury, and work-related injuries. We have state of the art equipment including Class IV, 30W Aspen Laser System deep penetrating laser therapy system and DTS decompression spinal traction.

Dr. Hoglund has served his profession and community in numerous capacities. He was invited to make presentations regarding employee neck and back safety with Florida Power and Light (FPL), Bell South and McDonnell Douglas. He volunteered for 2 years with Merritt Island High School Athletic Department as the team chiropractor for the Mustang Cheerleaders. In addition, volunteered 2 years for the Crisis Hotline for Brevard County.
~We are proud of 38 years of service to Merritt Island as well as the following Brevard County locations; Cocoa, Rockledge, Cape Canaveral, Cocoa Beach, Vieira, Melbourne, Port St. John and Titusville.
If you have any questions about our Merritt Island chiropractor, or would like to learn more about chiropractic care at Hoglund Chiropractic Center, please call us at 321-452-5826 today!